Is RV Insurance Required?
Is RV Insurance Required?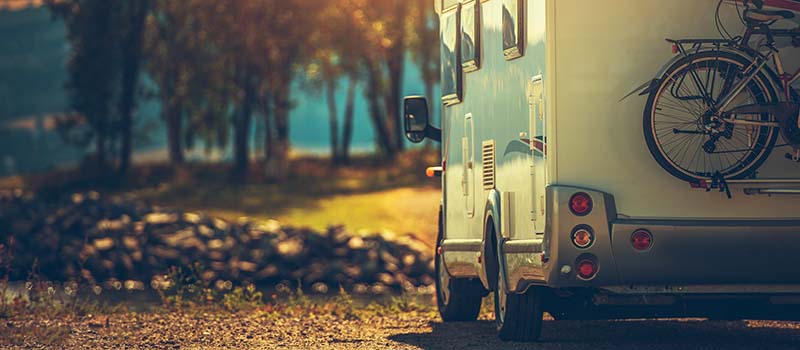 Is RV Insurance Required?
Legally-required insurance
Generally speaking, the difference between coverage requirements is based on whether or not you tow the RV behind another vehicle. If you tow it, in most cases insurance is optional. But if you can drive the RV to your destination, it's likely that you're required by law to have insurance coverage on it. Each state is different, but most states require you to have at least minimum liability coverage in order to legally drive your RV on the road. Like your other vehicles, you may want to consider adding more coverage to your policy, depending on your specific lifestyle and needs.
Lender-required insurance
If you took out a loan to pay for your RV, chances are that you'll be required to carry additional insurance coverage on it. Lenders often require that you have full coverage on your RV in order to protect their investment. If you're in the market to purchase an RV, be sure to find out what kind of coverage is required, as the cost of full coverage can be significantly higher than the legal minimum coverage.
General coverage types
Similar to the coverage on other vehicles, you can usually add coverage to your RV or camper, including:
Collision
Comprehensive
Personal injury protection (PIP)
Property protection
Limited property damage
Bodily injury and property damage liability
Uninsured motorist
Special coverage types
Because RVs are used in different ways from other vehicles, you may want to consider adding specialized coverage to make sure everything (including your equipment and personal property) is covered in the event that disaster strikes.
Total loss replacement – This is only normally available for brand new RVs or those that are only a few model years old, and claim limitations can apply.
Vacation liability – If you have comprehensive and collision coverage, this additional coverage is commonly included with a set limit. It will pay for bodily injury or property damage that occurs if you're using your RV as a temporary vacation residence, but does not normally apply if your RV is your primary residence.
Custom equipment – Your standard RV insurance policy only comes with limited coverage, so if you've spent additional money to upgrade your RV's interior or exterior, additional coverage might be a good option for you.
Personal effects – It depends on your standard policy, but personal effects are not generally protected under your standard RV policy. Your homeowners insurance policy may cover your belongings when you're vacationing in an RV, but you would still need to meet the deductible in the event of a claim. If you're planning to travel across state lines, you'll also want to be sure that your coverage applies. To ensure that everything (including all of your belongings) are covered, you may want to consider purchasing additional protection.
Thinking of purchasing a new RV, but want to figure out what kind of coverage is right for you? Or do you already own an RV, but aren't sure if you have enough coverage to protect it? Reach out to your local agent for more information. They will help you get the right coverage for your needs, regardless of whether you are a full-timer or just a frequent vacationer.